Try it yourself: Bon Bien's wine praline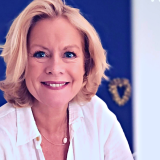 Reading time 3 minutes
2072 x bekeken
"Did you know that chocolate pairs very well with wine? Provided you make the right combinations, of course. Read below to see how Bon Bien Chocolaterie achieved this with the development of their wine praline."
"No matter what the question is, chocolate is always the answer."
Isn't it beautiful? This statement about chocolate? It's one of the many expressions about this divine brown substance. I can't think of any other type of candy that has been written about so much and evokes so much emotion as chocolate does.
A master at combining those specific chocolate and wine flavors is Bon Bien Chocolaterie in Ootmarsum. They developed a wine bonbon specifically for the 1st edition of the Twentse Wijndagen (Twente Wine Days). Sounds good, doesn't it?
We had a reason to ask Helga Damhuis from Bon Bien about the idea behind their creation.
How did you come up with the idea to develop a special wine bonbon?
"The idea arose when we were informed by the VVV (Tourist Information Office) about the Twentse Wijndagen. Because I myself come from Geesteren, the idea came to make a bonbon with wine from a winegrower from Geesteren, namely Wijngaard De Adebaer. Wijngaard De Adebaer is close to my birthplace and where I currently live. The owners, Marian and Henk Masselink, were immediately enthusiastic."
---
Does this bonbon have a special name?
"The bonbon is named Cigogne, which means 'stork' in French. The reason is that De Adebaer is a Saxon name for stork. The stork symbolizes birth and new happiness. Additionally, the wine is grown in the vineyard in Geesteren on the birthplace of the winegrower, Henk Masselink."
What is inside the Cigogne?
"There is a ganache* made from red wine, coated with milk chocolate. The wine is a blend of wines made from Marechal Foch grapes from 2018 and 2019. In short, an irresistible combination of chocolate and wine."
Where can chocolate lovers find the Cigogne?
"The Cigogne is, of course, on display in our shop on Kapelstraat during the wine days. And a wine bonbon is included in the wine day passepartout."
About Bon Bien: Bon Bien Chocolaterie offers a wide range of pralines, truffles, liqueur balls, and fruit cubes. In addition, there are plenty of special chocolate products available each season, especially for holidays. The range is continuously updated with new products. It's an absolute recommendation to visit even outside of the wine days or to book a 'chocolate making' workshop.
*Ganache is a mixture of cream, butter, and glucose syrup. The mixture is brought to a boil and combined with chocolate couverture. Then, a flavor is added. Ganache is mainly used for filling chocolates or macarons.